HIS JOURNEY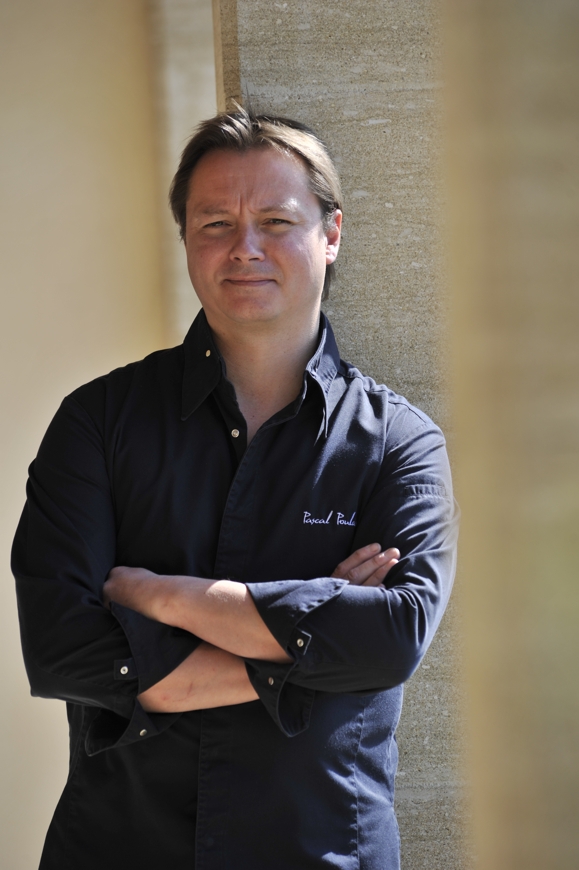 Pascal Poulain: childhood spent on the Aubrac plateaux.
Bears the stamp of his grandmother's cooking
Hotel School of Saint Chély d'Apcher in Lozère
Cooking courses with Michel Guérard {Les Prés d'Eugénie), Georges Blanc (Vonnas), Régis Marcon
(Saint Bonnet le Froid), the Pourcel brothers (le Jardin des Sens in Montpellier)
1èst adventure : Restaurant Le Four à Chaux in Caromb
Pascal takes the lead of the Four à Chaux with Claire, his wife. Gets several awards in many gastronomic guides. They will stay there for 10 years.

2nd adventure : Restaurant Le Dolium in Beaumes de Venise
Alain Ignace, then president of the Cave de Beaumes de Venise, wanted to ,offer the many visitors of the cellar a warm place where one could find the wines of the cellar at reasonable prices, as well as high quality cuisine. With the help of Marie et François Pillet, interior decorator and architect, but also saffron producers in Le Barroux, Pascal and Claire worked for 6 months to open Le Dolium.
At Le Dolium, Pascal offers a trendy cuisine with a Mediterranean influence, with excellent local products: Truffle from Le Ventoux, saffron, figs and vegetables picked at maturity from local producers.
The menus change every fortnight depending on market and season.
While at Le Dolium, Pascal develops cooking classes, which happen every Monday evening, from September to March.

3rd adventure – A Home Chef

After 5 years at Le Dolium, where Pascal gets a nomination in the Bib Gourmand (a Michelin guide), Claire and Pascal decide to find a restaurant to take over in the region, region they always loved for its products but also for its values and its landscapes. Before finding the restaurant of their dreams, Pascal becomes a Home Chef. With a lot of success, a lot of kindness, he manages to build and retain a quality clientele while appealing to local actors, farmers, nurserymen and winemakers that Pascal particularly appreciates.


4th adventure – Le 6 à Table in Caromb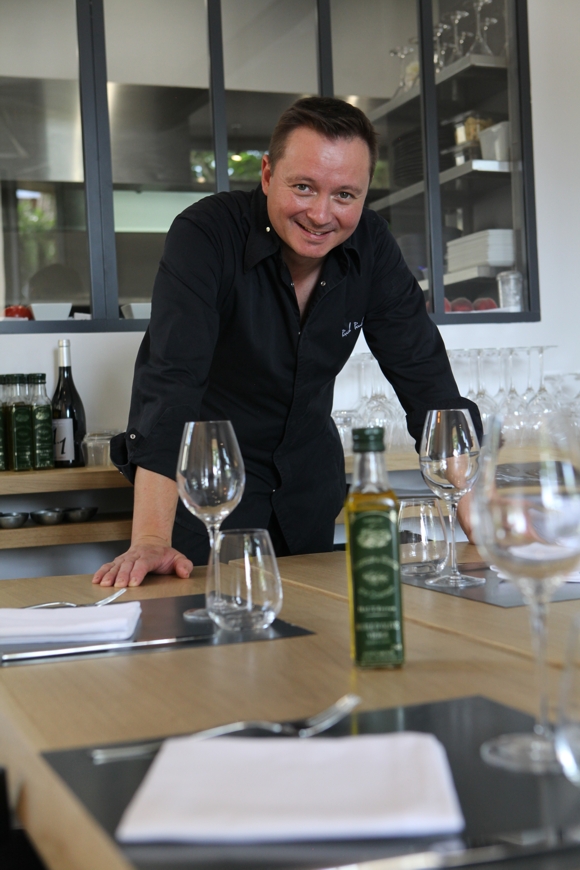 We are in 2016, June 15. The old pastry shop in Caromb becomes the long sought-for jewel. A lot of work is undertaken in order to offer the local population, but also the many visitors and tourists, a quality restaurant combining rigor, professionalism, kindness and know-how.
ln the dining room with its open kitchen, table d'hôte on one side, bistro atmosphere on the other. Outside, beautiful terrace overlooking the square and the church of Caromb. Upstairs, a room of 20 seats can accommodate family meals, small receptions in a friendly, cozy atmosphere.
Pascal offers menus or à la cart dishes, for lunch and dinner. As well as take away meals. The menu changes every fortnight, depending season and market.
Claire, perfect hostess, welcomes and receives, while watching over the wines, ail rigorously selected to accompany Pascal's cuisine as accurately as possible.
The restaurant Le 6 à Table is open every day, for lunch and dinner, from Tuesday to Saturday.
To book, call: 04 90 62 37 91
Restaurant Le 6 à Table
6 place Nationale
84330 CAROMB
Why Le 6 at Table? Simple reason: the restaurant is located at number 6 of the Place Nationale. And in order to soften the name, Claire and Pascal chose to add "à table" ...